VIDEO | October 14, 2017
Using Simple Moving Averages to Simplify Your Trades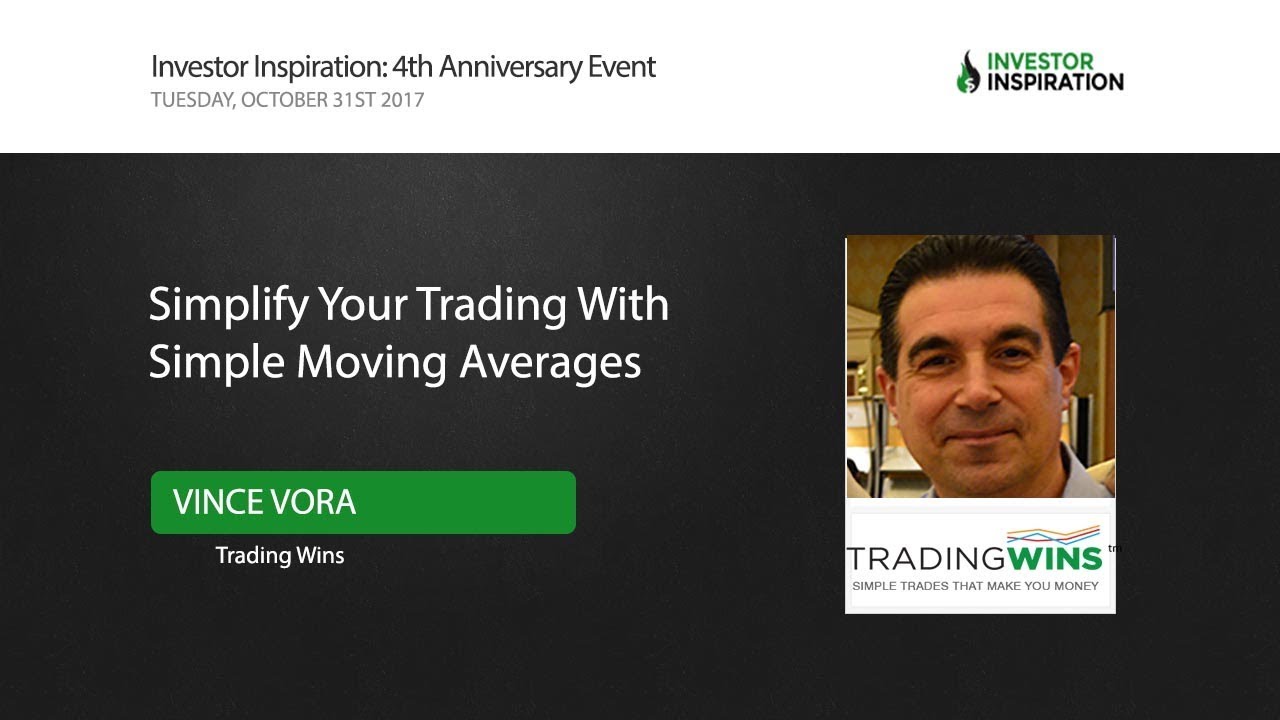 Duration: 47:29
You need to be logged in to view this content.
Log in to Watch
Not a member? Create an account
Use one simple indicator to consistently find winning trades
Easy system that anyone can trade but not enough people do
Use it to identify trades on Stocks, Options, Futures & Forex
Analyze any chart in less than 60 seconds -See how adding a simple candlestick pattern can increase your profits by 50% – 100%
Investor Inspiration delivers unbiased investment information by providing a platform for top tier investors to both educate you and inform you about their products. Our primary method of delivering investment information is is through webinars featuring multiple industry leading speakers. Find your inspiration today by joining us in our next live webinar or viewing one of our on demand webinar sessions.
Register Now for Our Next Live Event